Famous Freemasons From History!
Arnold Palmer: Golf Super Star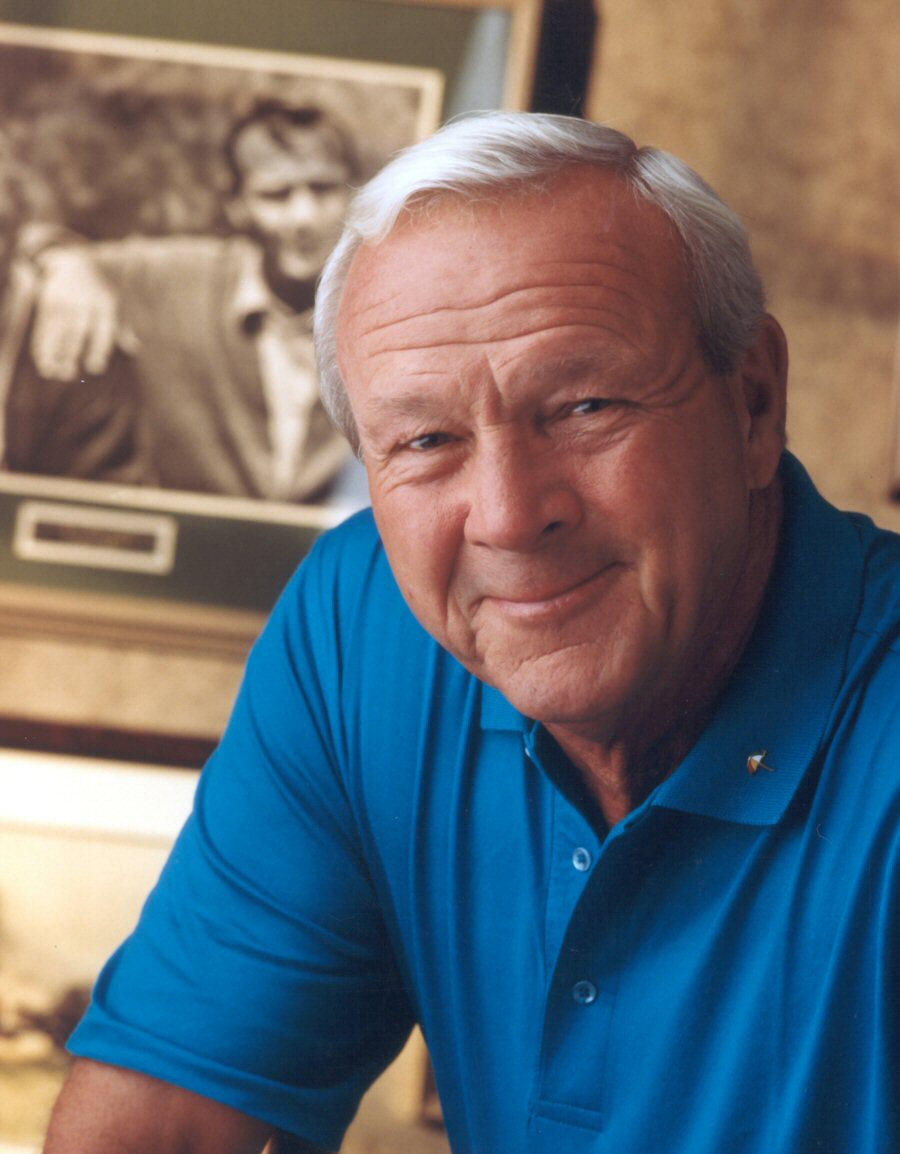 When you hear the name "Arnold Palmer" what is the first thing you think of? Is it golf? Is it the refreshing mixture of iced tea and lemonade? Is it brotherhood, and the countless years of service Bro. Palmer has given to Freemasonry? Or is it all of the above? Bro. Palmer has lead an incredibly active life, which has brought him down many paths including Freemasonry!
Born on September 10, 1929, Arnold Daniel Palmer was raised in Latrobe, Pennsylvania. Growing up he spent much of his time at the local country club learning how to play golf from the head groundskeeper, his father Milfred Palmer. In his youth he attended Latrobe High School, one year behind notable alumni Fred Rogers. Bro. Palmer would go on to attend Wake Forest College on a golf scholarship. However he did not finish due to the tragic death of his friend Bud Worsham. Palmer left Wake Forest and enlisted in the Coast Guard, where he
served for three years.
---
Earnest Borgnine: Legendary Actor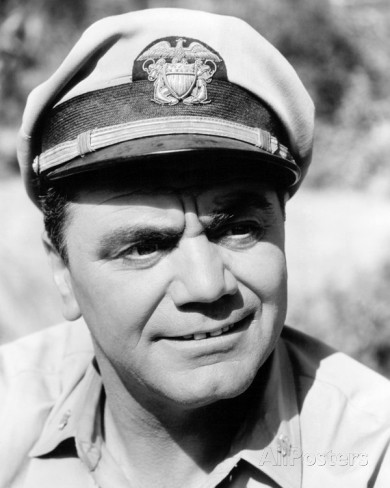 Seldom in modern entertainment is there an actor or actress who transcends the age boundary and is universally known by all generations. One of these rare performers was Ernest Borgnine, who was not only one of the most prolific actors of the past 100 years but was also a 33° Brother from Virginia.
Brother Borgnine was born to Anna Boselli and Camillo Borgnino, on January 24, 1917 in Hamden, Connecticut. In his younger years Bro. Borgnine was an active and athletic young man. He took an interest in any physical activity, but had a particular affinity for boxing and theater. He attended James Hillhouse High School in New Haven, Connecticut, and graduated in 1935. Almost immediately after graduating, Bro. Borgnine enlisted in the U.S. Navy, where he served aboard the Minesweeper
USS Lamberton,
from 1935-1941.
---
Braid Paisley: Country Music Superstar!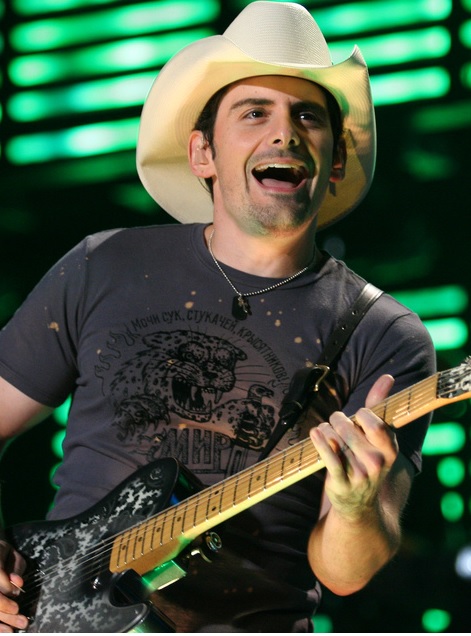 What does Scottish Rite, a ten gallon hat, and a love for the Cleveland Browns all have in common? On the surface it may seem like nothing, but did you know that all three of these things are directly related to country music singer Brad Paisley? That's right, the superstar is a proud 32° mason.
Brad Douglas Paisley was born on October 28, 1972, in Glen Dale, West Virginia. He grew up as an only child, and says that his love for music came from his maternal grandfather who gave him his first guitar. His grandfather began teaching him how to play at age eight, and by age ten Bro. Paisley was performing in his church's choir. At age 13, he wrote his first song "Born on Christmas day." That same year, Paisley and a local guitarist named Clarence Goddard formed a band called "Brad Paisley and the C-notes."
---
A Letter from Sir Arthur Conan Doyle: Doctor, and Legendary Writer
I have received your request for a short biography of my life up until
this
point.
I am sorry that it has taken me so long to send you such
information, however I wanted to make sure I included only pertinent information. I would like to come off interesting to the brothers who may not know me. Let me begin by formally introducing myself, my name is Arthur Ignatius Conan Doyle, and I am a brother mason from Phoenix Lodge No.257 in Portsmouth, Hampshire County, England.
I was born on May 22, 1859 in Edinburgh, Scotland, where I spent my youth up until I became nine years of age. It was at the time of my ninth birthday that my mother and father resolved to send me to Hodder Place Boarding School in England. While the school did wonders for my
education, I loathed the institution. I could bore you with all the particulars the school, but to put it bluntly, the school simply was not fun...
---
James Erwin: Moon Walker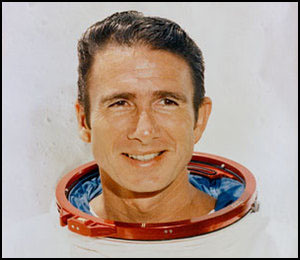 "Space: the final frontier," is a quote that many of us grew up listening to during the title sequence of Star Trek; whether narrated by Captain Kirk or Captain Picard, it has gone down in infamy. While many of us have only dreamed of sitting aboard a space shuttle and plunging into the great unknown, there are a special few who have had the honor. Tomorrow, August 8, we honor the death of a fellow freemason who not only soared into space, but walked on the moon: Bro. James B. Irwin.
Born on March 17, 1930, Jim was raised by Irish immigrants in Pittsburgh, PA. His family moved during his youth to Utah and would stay there as he finished high school at East High in Salt Lake City in 1947. James attended and graduated from the US Naval Academy in 1951 with a Bachelor's Degree in Science...
---
John Elway: Hall of Fame Quaterback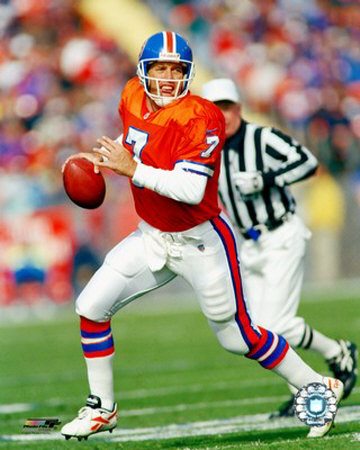 Ranked as the fourth best quarterback of all time by Mens Fitness (Tom Brady was second), John Albert Elway, Jr. was prolific during his time in the NFL. He set records and won rings. In 2002, he added a masonic ring to his collection! On Sunday our brother will turn 55. Let's take a moment to look at the decorated career of our Hall of Fame brother.
John was born with his twin sister, Jana, on June 28, 1960 to Janet and Jack Elway. He was born in Port Angeles, Washington, but spent much of his childhood moving from town to town due to his father's football coaching career. Before landing in San Fernando, California, the Elways moved between Washington, Montana and Idaho. Spending three years under center at Pullman High School, John Elway broke records and got a lot of national attention...
---
John Wayne: Cowboy, and all around "man's-man"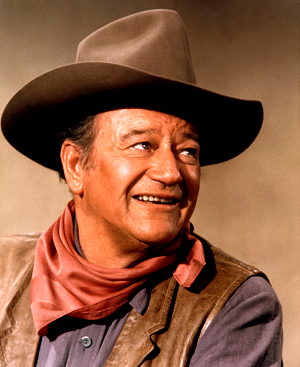 The birth name Marion Mitchell Morrison may not ring a bell, but the iconic John Wayne sure does. Tuesday would mark the 108th birthday of the Duke. He was a member of the Masonic family from DeMolay to Scottish Rite. Let's go back in time and look at the life of the original cowboy.
He was born on May 26, 1907 to Clyde and Mary Morrison in Iowa. They would soon move to Glendale, California where he was active in the newly formed organization, DeMolay. He picked up the nickname Little Duke from locals since he never went anywhere without his airedale terrier, Duke. Preferring the nickname Duke to his birth name, it stuck for the rest of his life.
---
Sugar Ray Robinson: Boxing Legend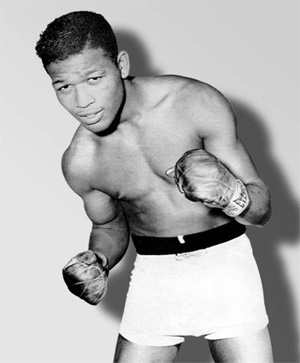 Sugar Ray Robinson was one of the most prolific boxers in history, and also a Freemason! He passed away 26 years ago this Sunday. Let's take a look at our brother who dominated boxing in more than one category.
Born as Walker Smith Jr. in Detroit on May 3, 1921 to Walker Smith Sr. and Leila Hurst. He was the youngest of three. His father worked 18 hours a day, six days a week to support his family. When his parents divorced, Walker moved with his mother to New York City.
Walker got in to boxing at 15 after dropping out of high school. He tried to enter the Amateur Athletic Union so he could box for a living. Since the minimum age for the AAU was eighteen, Walker decided to borrow the birth certificate of his older friend Ray Robinson...
---
Shaquille O'Neal: Retired Professional Basketball Player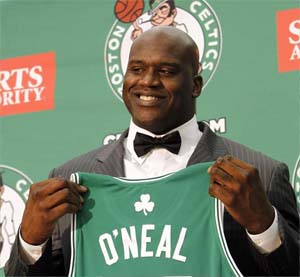 When you think of Boston Celtics centers, names like Robert Parish and Bill Russell come to mind. Today, we want to with a happy birthday to another great center that wore the shamrock. Let's take a look at Brother Shaquille O'Neal, The Big Leprechaun, as he turns 43!
The Big Shamrock was born in 1972 in Newark, New Jersey, to Lucille O'Neal and Joseph Toney. He honed his adolescent skills at his local Boys and Girls Club of America before going to San Antonio Texas to play for Robert G. Cole High School. There his team went 68-1 and won a state championship. He enrolled at Louisiana State University. After receiving several accolades at LSU, he decided to leave school early for the 1992 NBA Draft...
---
John Sulivan: General for George Washington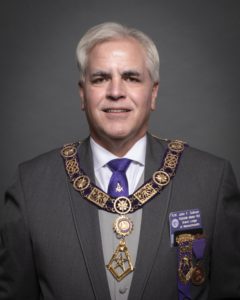 From Valley Forge to Crossing the Delaware, every American knows about George Washington and the famous role he played during the Revolutionary War. While General Washington was the keystone of the War for American Independence, he had scores of men commanding under him. On January 23, 1795, one of his top generals passed away at his home in Durham, New Hampshire. Major General John Sullivan died a decorated commander and Past Grand Master.
John Sullivan was born on February 17, 1740 in Somersworth, New Hampshire. He grew up to become a lawyer in Durham by 1763. He spent the beginning of his life there with his wife Lydia and six children...
---
Bud Abbott: Legendary Funny-Man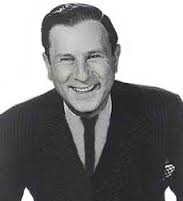 October 2, 2014 would have been the 117th birthday of arguably the greatest straight man
in all of comedy, Bud Abbott. Let's take a closer look at one of freemasonry's most iconic members.
Born to Rae and Harry Abbott in New Jersey, William Alexander Abbott did not complete a formal education to work for his father at the Columbia Burlesque Wheel. There he worked during his teenage years as a box office attendant and later a manager for several burlesque tours. He moved to Detroit in 1918 where he found who would be his wife of 55 years, Jenny Mae Pratt (her stage name was Betty Smith). During his time in Detroit, he joined Daylight Lodge No. 525...
Stephen Clark: Hall of Baseball Player
Today marks what would be the 131th birthday of Stephen Carlton Clark. Who is Stephen Clark? He is a brother from New York and the founder of the Baseball Hall of Fame in Cooperstown!
Bro. Clark was born and raised in Cooperstown, NY. He graduated Yale in 1903 and promptly became a leader in his community by joining Otsego Lodge No. 138, opening the Otesaga Resort Hotel, and being elected to the State Assembly. Stephen answered the call to defend his country as a
lieutenant-colonel during World War I...