"Meet the..." Series
We are always looking for new ways to highlight our dedicated and talented members in the Valley of Boston. Over the past year we have begun to promote our members with the "Meet the..." Series. If you would like to learn a bit about your brothers, take a scroll down memory lane!
---
Benedict Seymour, 32° (Worker, Mt. Olivet Chapter of Rose Croix)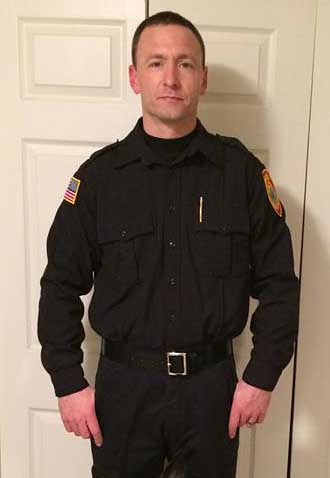 Benedict G. Seymour, born on January 2, 1978, is a proud member of the Valley of Boston. Despite living in the far off lands of Cape Cod, Bro. Seymour still finds time to be active in the Valley, along with his personal hobbies. However, before we can learn about the Ben Seymour of the present, we need to go back to the begining!
Bro. Seymour grew up in Leicester, MA, about twenty minutes west of Worcester. Growing up Bro. Seymour was a social young man, being active in the Boy Scouts Troop 123. Bro. Seymour remembers his time in the Scouts fondly, and says that traveling to Fort Devens to compete against other troops are some of his best memories from his younger years. Bro. Seymour went on to graduate from Leicester High School in 1996. After high school he enrolled in the Baran Institute of Technology in Windsor, Connecticut, and graduated with an Associates Degree in Automotive Technology in 1999.
---
Kevin Willis, 32° (Then Master of Ceremonies, Mt. Olivet Chapter of Rose Croix)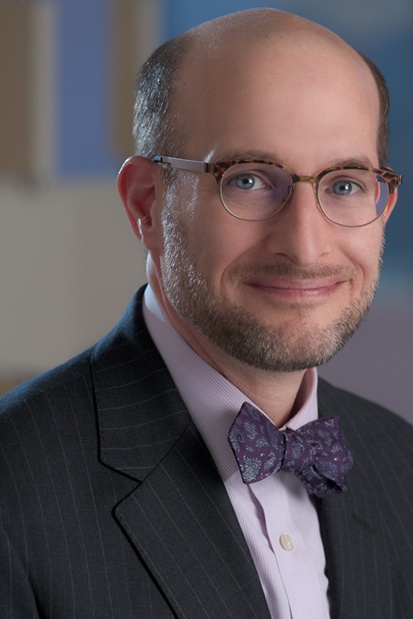 Kevin Willis, the habitually bow-tie clad man with the plan, is a very active member of Freemasonry and a friend to many. However, what many do not know is the interesting life that Bro. Willis has lead within masonry and outside of it.
Bro. Willis was born in Winchester, Massachusetts in 1968. His childhood was split between living in Reading, MA and Manila, the capital of the Philippines. Bro. Willis lived in Manila for three years with his family, while his father helped build a water treatment plant in city. While living on the Pacific island, Bro. Willis became active in the Cub Scouts, and then the Boy Scouts. A group he stuck with even after he moved back to Reading. During his time as a Scout he obtained the rank of Scout First Class, and he says that some his fondest memories as a child come from his adventures with the group. From exploring the Japanese tunnels at Corregidor, to camping out in General MacArthur's World War II base.
---
Gene Nichols, 32° (Senior Warden of Mt. Olivet Chapter of Rose Croix)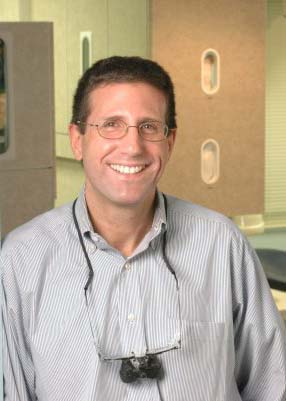 Brother Gene Nichols is a man with a rich and interesting history, both inside our great fraternity and out of it. He is a member of several lodges, he is active in many of the appendant bodies of Freemasonry, and he was an active member of DeMolay growing up. Before we can get to that part of his life however, we need to start at the beginning.
Eugene Nichols was born in Boston, Massachusetts in 1962. He spent the early half of his childhood living in Roslindale, before moving to Dedham in 1971. In 1975, Bro. Nichols received his first taste of Freemasonry when he joined Dedham Chapter, Order of DeMolay in a class of twenty-one young men. Bro. Nichols excelled in DeMolay and went on to serve as Master Council of Dedham Chapter, and then serving on the State level. Holding the position of State Scribe from 1982-1983, and Deputy State Master Councilor from 1983-1984. Bro. Nichols recalls his time in DeMolay as "the best part of [his] youth."
---
Ian Mackenzie, 32° (Active Member in Lodge of Perfection)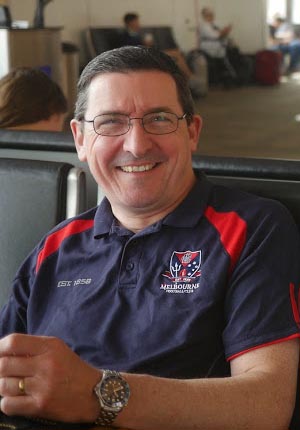 Brother Ian Mackenzie was born in Madison, Wisconsin in 1963, which may be hard to
believe just from hearing his thick Australian accent. However everyone's favorite Australian was born in the U.S. and is a diehard Green Bay Packers fan!
Despite being born in the United States, Bro. Mackenzie grew up in Melbourne, Australia, moving there when he was four months old. Ian spent his childhood days as a member of his church choir. In his free time he enjoyed playing Australian football, cricket, and participating in any other sports that he could. Bro. Mackenzie graduated from Scotch College in 1982.
Brother Mackenzie started his journey in Freemasonry in Old Scotch Collegians Lodge #396 in Melbourne, on August 1, 1991 when he took his entered apprentice degree. He took his Master Mason degree in 1992. Bro. Mackenzie remembers that being tested on his 3° was an incredibly stressful experience due to the way things are run in Australia. As he describes it...
---
William R. Currier,
32º
(then the Captain of the Consistory Guard)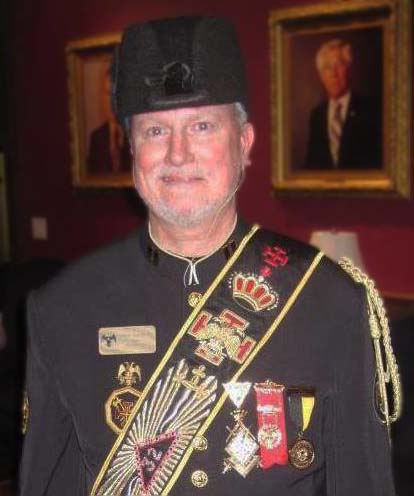 William Rudolph Currier has dedicated his life to the craft and its appendant bodies. It began when he was born into the household of Lafayette and Myrtle Currier in 1956 in Concord, MA. He grew up in North Reading, where he would graduate high school in 1974. Will was a born runner, participating on the cross country, winter and spring track teams. Will earned two degrees from Franklin Pierce College (now University), one in Management (minor in International Business) and Financial Management (minor in Social Studies). He worked in the banking and mortgage-lending field for thirty years after college. In 2007 he signed on to be the Grand Master's Assistant under M.W. Jeffrey Hodgdon.
In 1971, Will joined North Reading Chapter, Order of DeMolay. Bro. Currier recounted fond memories of having M.W. Fred Bauer as his ritual advisor. He rose into the east as Master Councilor in 1974 as a senior in high school. Bro. Currier became active on the state level, becoming a District Representative in 1975 and being elected State Junior Councilor in 1976. Will went on to run and win a heated election for State Master Councilor in 1977. A year he enjoys recounting at many DeMolay…
---
Evangelos Liapis,
32º (currently the Choir Manager)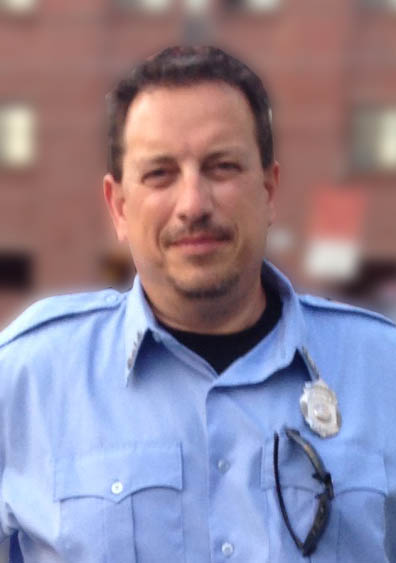 Evangelos Liapis was born and raised in the Southern European country of Greece. He came to the United States in his late teens for college; attending the University of Massachusetts in Lowell. Once he graduated with a Bachelor's of Science in Engineering, Bro. Liapis moved back to Greece to enroll in conscription (mandatory military service). He served his country within the Heavy Artillery Division of the Army.
Bro. Liapis's masonic career began in Greece where he joined Panellinio Lodge No. 22. He recounts his path to further light as a romanticized journey. Evangelos rose through the chairs of Panellinio Lodge to Junior Warden. During his formative years in Freemasonry he became a member of Royal Arch in Greece.
In 2000, Evangelos made the decision to move his family and himself to the United States. Once settled down on the North Shore, Bro. Liapis started the company he still runs to this day: Better Built Construction. He also serves the town of Everett as an Auxillery Police Officer.
The passion that Evangelos has for Freemasonry was not left behind when he crossed the Atlantic, as he joined Essex Lodge (Salem, MA) in 2009. Bro. Liapis was raised in Essex Lodge on…
---
Ethan W. Gilson, 32º (currently the Production Manager)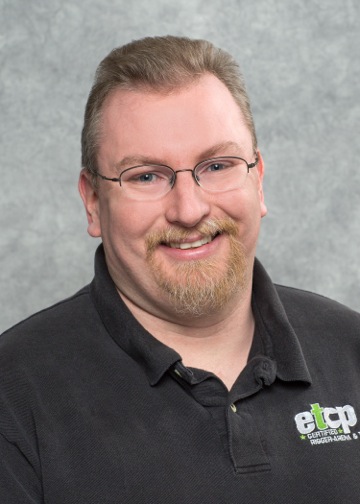 Ethan W. Gilson, 32º, was born in Newton, Massachusetts. Bro. Gilson attended Newton North High School where he was active in the theater department. After gradating high school in 1994, he attended Emerson College in Boston, MA. In 1998, He graduated from Emerson College with his Bachelor's degree in Theatre Design/Technology. After graduating college, he was hired by Advanced Lighting & Production Services (ALPS) in Randolph, MA where he works today as a Rigging Specialist. ALPS provides the lighting for large events in Boston such as the ballet and opera. Due to the nature of his job, Bro. Gilson serves on an ANSI accredited standards writing committee for the entertainment industry.
Bro. Gilson, who now resides in Westwood, was raised in June of 1999 in Norumbega & Brookline (Norumbega Fraternity) Lodge in Newtonville, where he served as Worshipful Master from 2004-2005 and again from 2005-2006. Less than six months after being raised, Bro. Gilson joined the Valley of Boston at the One Day Class in November of 1999. Bro. Gilson was sponsored by Paul Whitworth who was heavily involved in the production of degrees. In 2011, Bro. Gilson became the Production Manager for the Valley of Boston...
---
Warren W. Morris, Jr. 33º (then the Medical Corps. Captain)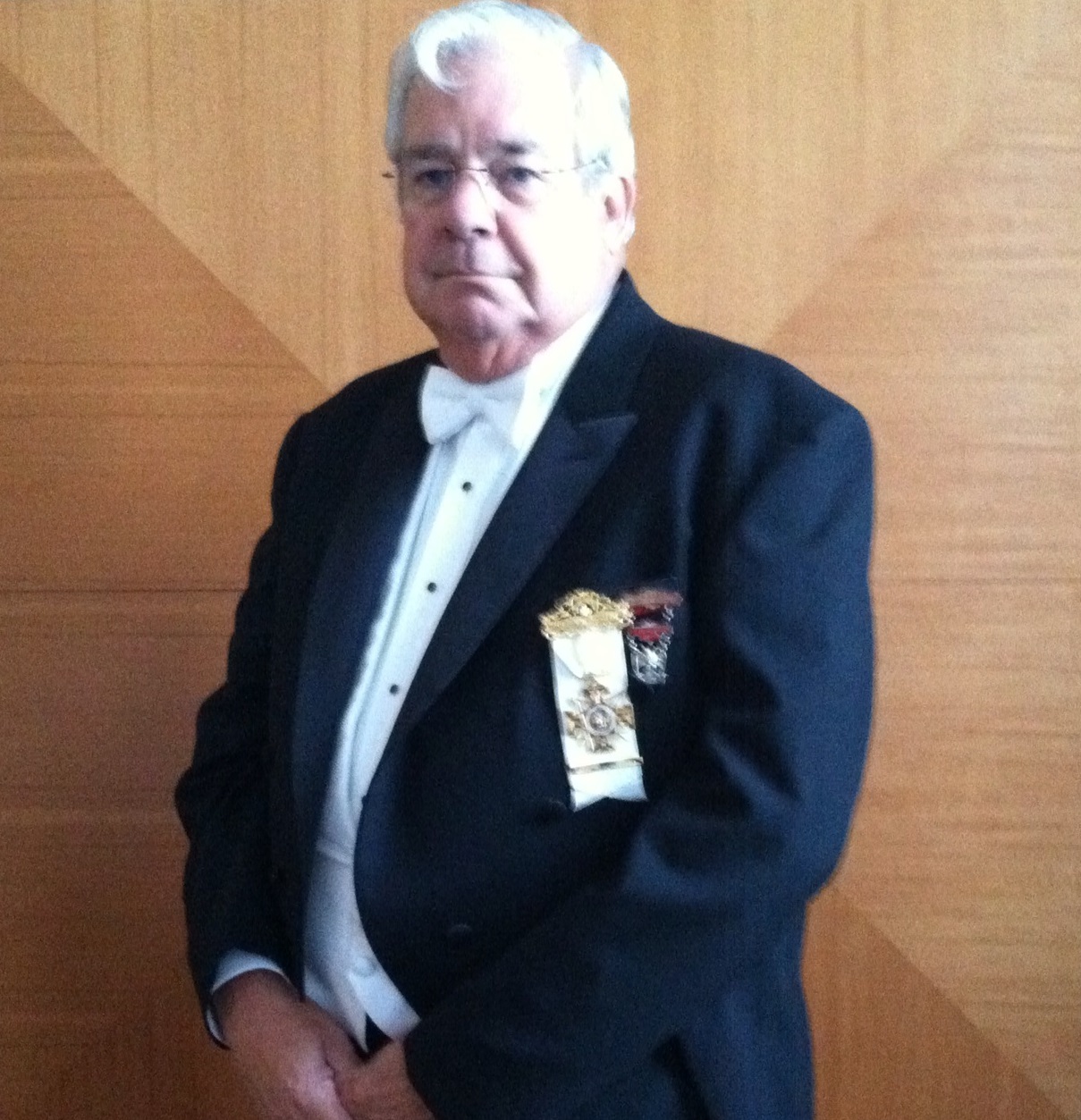 Warren W. Morris, Jr., 33º, grew up in Bedford, Massachusetts where he was very active as a youth in the Boy Scouts of America. He served Troop 16 in Bedford as a patrol leader and earned his Eagle Scout later on for his efforts. Bro. Morris was also a member of St. Paul's Episcopal Church in Bedford.
Bro. Morris went to Bedford High School where he played defensive end and tight end for his high school's varsity football team. After graduating high school in 1960, he attended Leicester Junior College and then transferred to Northeastern University in Boston, MA where he majored in business, and minored in accounting.
Bro. Morris began his Masonic career in March of 1969 when he was raised in Norfolk Lodge in Needham, where he served as Worshipful Master in 1978. While serving as Worshipful Master of his Lodge, Bro. Morris became a 32
º
in the Valley of Boston in April of 1978.
Bro. Morris has spent many years of dedicated service to the Valley of Boston. He has been the director of many degrees in the Valley of Boston, was the director of sound for production for 10 years, and is currently the Medical Corps…
---
Alfredo J.R. Canhoto,
32º
(then the Family Life Chairman)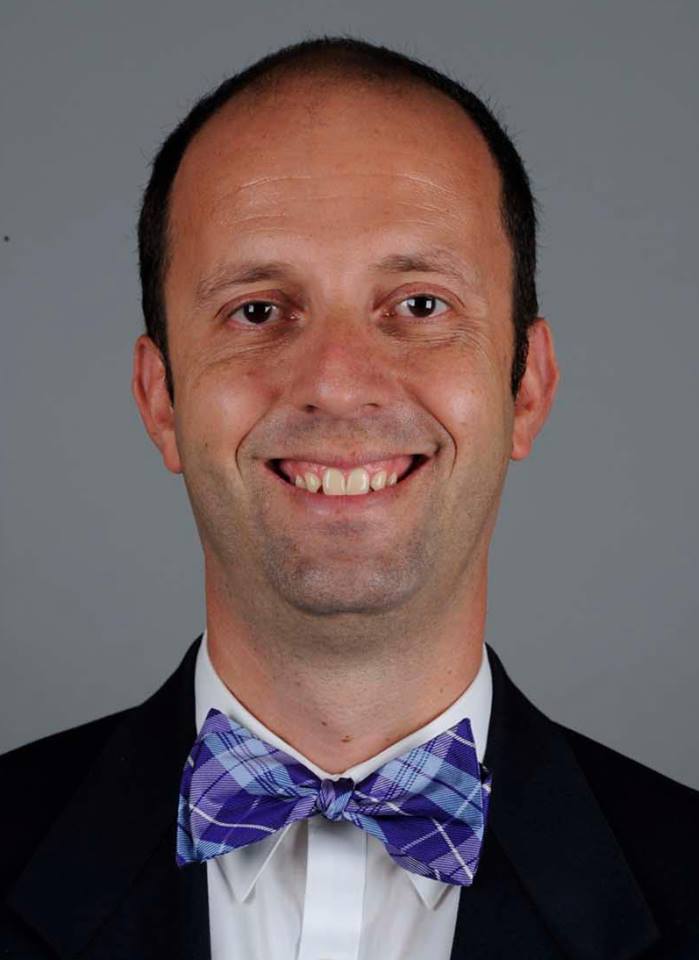 Alfredo Jorge Rodrigues Canhoto was born November 6, 1969 in the country of Portugal. Until he was 3 and half years old, he lived in a lighthouse in Ponta Delgada, Azores. In 1973, he and his family moved to the United States.
During his youth, Alfredo was very active in the Boy Scouts of America, serving his troop as patrol leader of Hawk Patrol and later earning his Eagle Scout from Troop 376 in Fall River in 1988. In that same year, he went on to become a member of Squantum Lodge of the Order of the Arrow. Alfredo later went on to become an Assistant Scoutmaster of Troop 376.
Bro. Canhoto, who now resides in Framingham, was raised in March of 2005 in Middlesex Lodge in Framingham, where he served as Worshipful Master in 2010-2011. Bro. Canhoto was a Grand Steward for the Grand Lodge of Massachusetts for the 2012 year. In 2012, he was presented the Joseph Warren Medal for Distinguished Service. Bro. Canhoto is the Grand Representative to Florida for the Grand Lodge of Massachusetts. Bro. Canhoto is currently the District Deputy Grand Marshal for the 15th North Masonic District of the Grand Lodge of Massachusetts. Bro. Canhoto…
---
Roy J. Leone,
33º

(then the First Lieutenant Commander)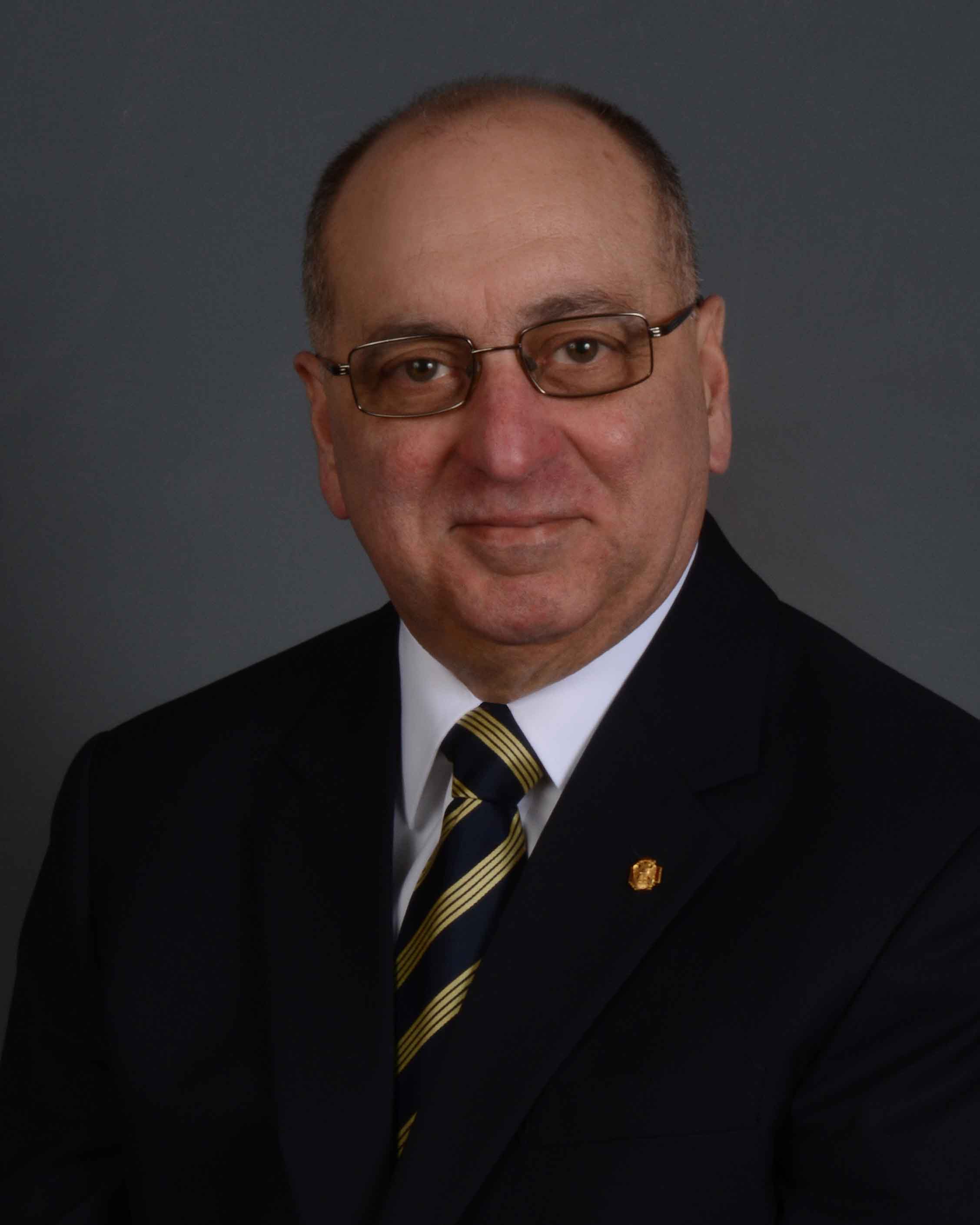 At the Valley of Boston Installation in April, Roy J. Leone, 33
º
, First Lieutenant Commander of Massachusetts Consistory, spoke on behalf of the Commander in Chief.
Bro. Roy Leone, of Tewksbury, was raised in September of 1980 in Thomas Talbot Lodge in Billerica, where he served as Worshipful Master in 1988. In 1994, Bro. Leone was presented the Joseph Warren Medal for Distinguished Service.
Right Worshipful Leone served as District Deputy Grand Master of the old Lowell, 12th Masonic District of Massachusetts, in 2001-2002, and was Deputy Grand Master of the Grand Lodge of Masons in Massachusetts in 2004 under Most Worshipful Donald G. Hicks, Jr. Bro. Leone was presented the Henry Price Medal for Meritorious Service in 2004. Bro. Leone has served as a board member of many Masonic committees which include the Museum and Library, Membership, Masonic Home, and the Grand Lodge Board of Directors.
Bro. Leone has been a member of the Valley of Boston for nearly 25 years. He became a 32
º
Mason in the Valley of Boston in November of 1990. Bro. Leone has been the 1st line signer on 15 membership applications since joining. Bro. Leone decided to join the Rite because he saw…