Warren W. Morris, Jr., 33º, Medical Corps Captain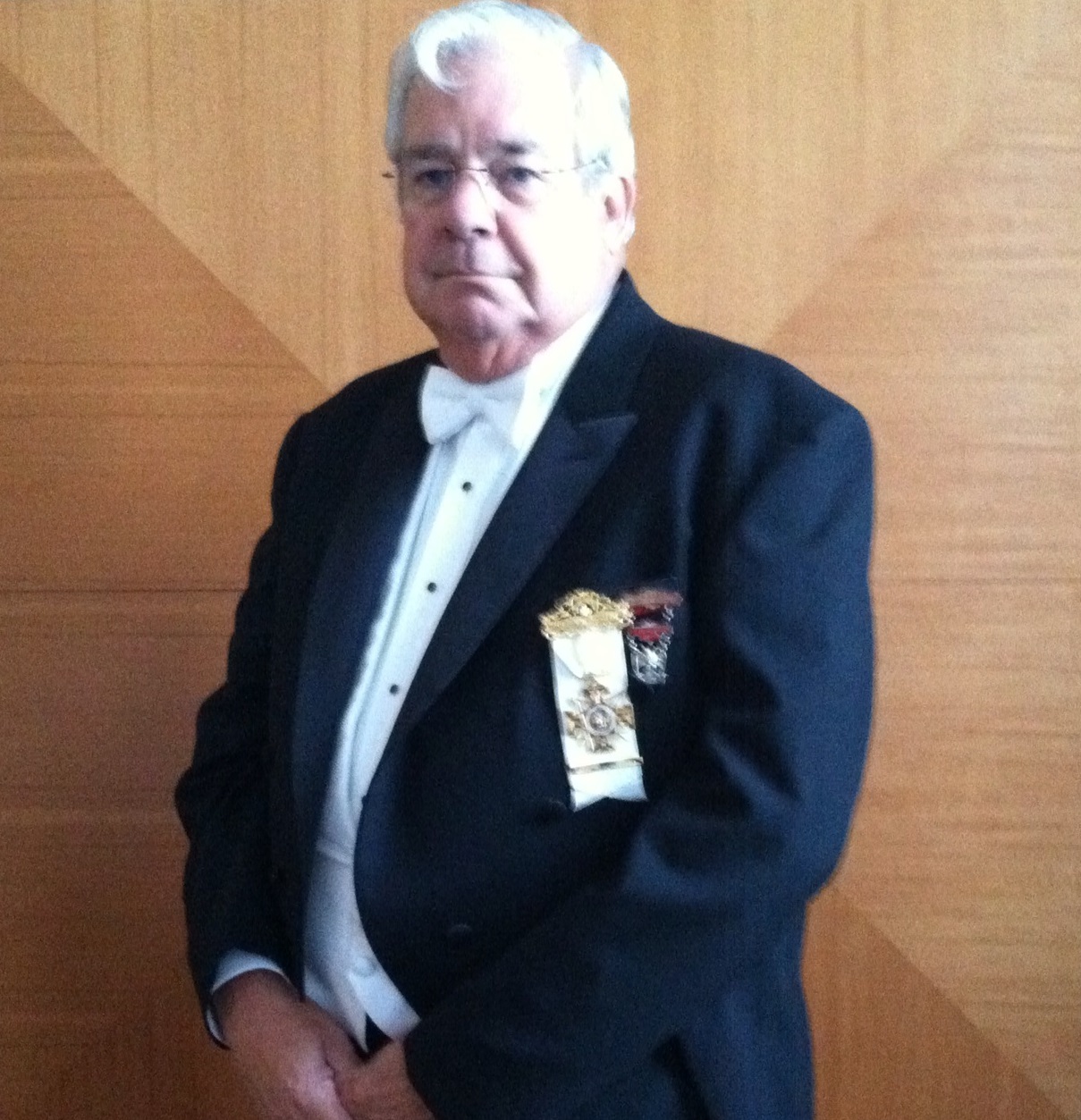 Warren W. Morris, Jr., 33º, grew up in Bedford, Massachusetts where he was very active as a youth in the Boy Scouts of America. He served Troop 16 in Bedford as a patrol leader and earned his Eagle Scout later on for his efforts. Bro. Morris was also a member of St. Paul's Episcopal Church in Bedford.
Bro. Morris went to Bedford High School where he played defensive end and tight end for his high school's varsity football team. After graduating high school in 1960, he attended Leicester Junior College and then transferred to Northeastern University in Boston, MA where he majored in business, and minored in accounting.
Bro. Morris began his Masonic career in March of 1969 when he was raised in Norfolk Lodge in Needham, where he served as Worshipful Master in 1978. While serving as Worshipful Master of his Lodge, Bro. Morris became a 32o in the Valley of Boston in April of 1978.
Bro. Morris has spent many years of dedicated service to the Valley of Boston. He has been the director of many degrees in the Valley of Boston, was the director of sound for production for 10 years, and is currently the Medical Corps Captain. For this dedicated service, he was elected to receive the Meritorious Service Award in 1991, and was elected in 2011 to be a Sovereign Grand Inspector General, 33o, Honorary Member of the Supreme Council.
Bro. Morris has served non-Masonic organizations as well. Bro. Morris is a Past President of the Police Square Club in Massachusetts, a past instructor and member of the Board of Directors of the American Red Cross in Needham, and a past director at the Hartford Village Condominiums in Bellingham.
In 1984, Bro. Morris had the opportunity to combine two of his passions; his love for soccer and his sense of community. Bro. Morris was in charge of access and accreditation for soccer matches held at Harvard Stadium at Harvard University in Cambridge, MA during the 1984 Olympics. Bro. Morris was a soccer referee traveling as far as Canada for some games.
Bro. Morris was a police officer in Needham, MA for 22 years and is now retired. He currently resides in Bellingham with his wife, Judy, of 51 years. Together, they have 3 daughters, 6 grandchildren, and 1 great grandson. Despite being retired, seven years ago, Bro. Morris received his ordination as a priest for the North American Old Roman Catholic Church. From time to time, Father Morris will carry out interments at the VA National Cemetery in Bourne.
Congratulations to Bro. Warren W. Morris, Jr., 33o, for 45 years of dedicated service to the Masonic fraternity!