A Note from the Family Life Chairman!
November 06, 2017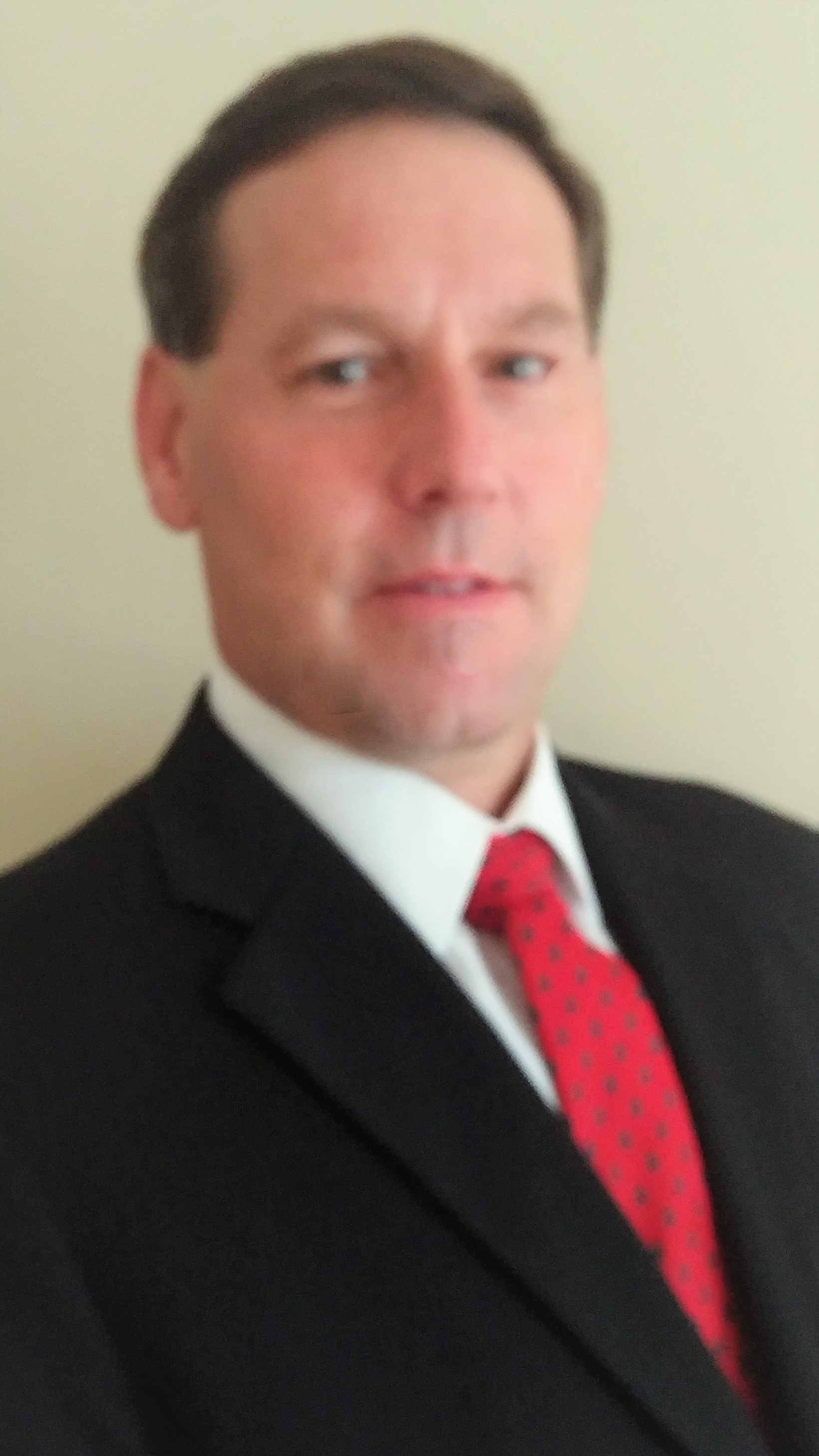 Greetings Brethren,
The Family Life Committee has been hard at work planning many exciting events for the end of this year and the for upcoming year. We will end the year with a Children's Christmas Party on December 2nd at Grand Lodge. The festivities will begin at noon with a showing of The Polar Express on the LED screen in Gothic Hall. At 1 p.m. the party begins in the Grand Master's Banquet Hall with games, face painting, photo booth, candy table, a visit from Santa and more. A…
---
Fall Class Part 2: Degrees
November 06, 2017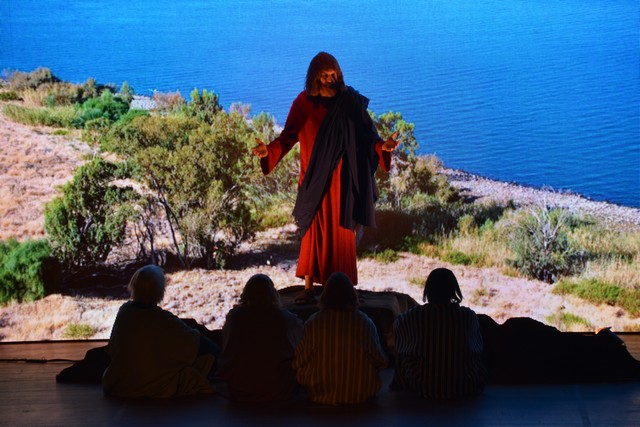 The second part of the Valley of Boston's Fall Class is next weekend and it will be the conclusion the Valley Classes in 2017! On November 18, members of the Valley of Boston will once again gather in the Grand Lodge Building in Boston for a fantastic morning of degrees and brotherhood! This part of the class will see performances by Mount Olivet Chapter of Rose Croix and Massachusetts Consistory.
Mount Olivet Chapter of Rose Croix will take the stage first, to perform the 18°, Kni…
---
Photos from the Fall Class!
October 30, 2017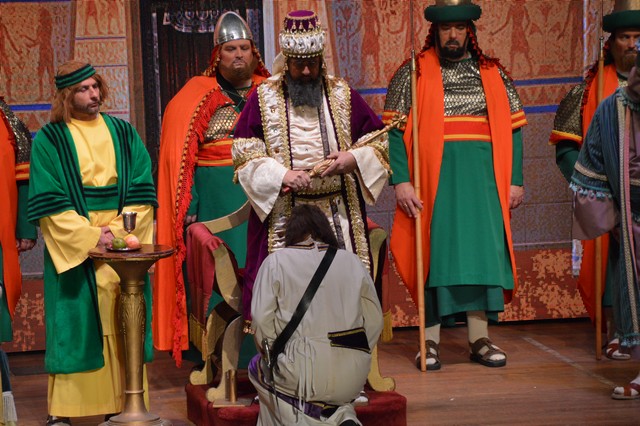 The first half of the 2017 Valley of Boston Fall Class is officially behind us! The day was highlighted by stellar performances from Lodge of Perfection and Princes of Jerusalem. Both bodies put on exemplary shows for all of our new Valley brothers. The first part of the class culminated with a luncheon in the dining room that was enjoyed by all! Photos from the day can be viewed by clicking the link below! We hope to see everyone at the second part of the fall class, on November 1…
---
Strawbery Banke!
October 27, 2017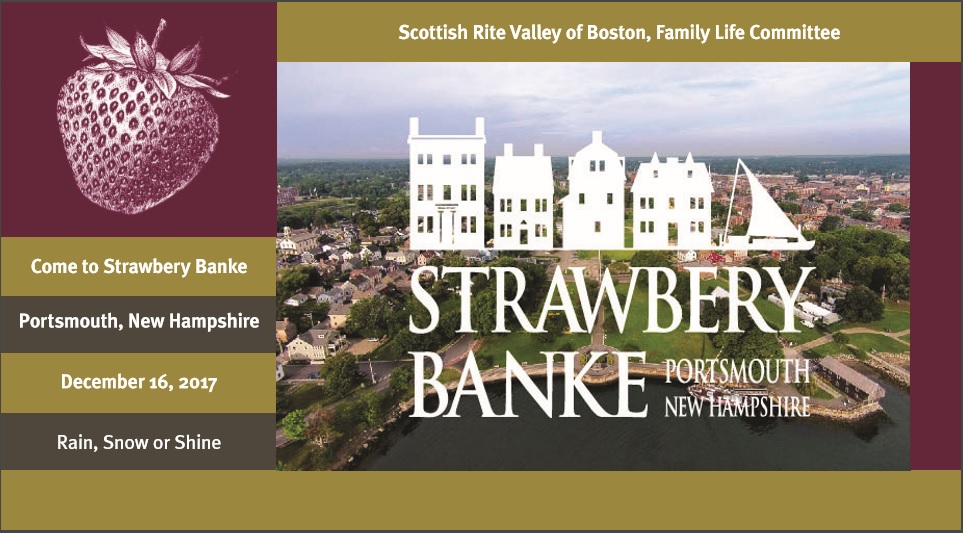 The Valley is taking a trip to Strawbery Banke in Portsmouth, New Hampshire, on December 16, 2017! From 5:00 p.m. until 9:00 p.m. you and your family will be able to enjoy a candlelight stroll, craft demonstrations, shopping, carriage rides, and live music! There will be treasure hunts for the kids, as well as warm apple cider and gift bags! You and your family will also be treated to a delicious meal at the museum, where you will have your choice of beef, fish or a vegetarian plate.
St…
---
Scottish Rite in LEGOs
October 24, 2017
Scottish Rite, and Freemasonry in
general,
has always had a rich tradition of fantastic feats of architecture in both our buildings and our monuments. However, the fraternity is now on the brink of completing one of the most important architectural accomplishments: being immortalized in a LEGO set! The world famous LEGO company currently has a petition on their website to create a LEGO model set of the House of the Temple in Washington D.C.!
A scale model of the House of the Temple…
---
Artifacts From the Second Floor: Diplomas!
October 24, 2017
The Samuel Crocker Lawrence Library on the second floor of Grand Lodge is home to an incredible collection of historical items. The collection, which is curated by Bro. Walter Hunt, is home to many Masonic artifacts, including an impressive collection of antique Masonic Diplomas that range from the middle of the 1800's and from as far away as Shanghai, China!
Masonic diplomas are an incredibly interesting piece of history because regardless of when and where you join the Craft…
Upcoming Events
Upcoming Degree Dates Around NE
September 05, 2017 to December 31, 2017
The last Valley of Boston Degree Day is tomorrow, but that does not mean it is your last opportunity to fill your masonic passport before the next Valley Class! Filling your passport may sound like a monumental task, but seeing all 29 Scottish Rite Degrees is a guaranteed way to deepen your understanding of the meanings and lessons of the Rite. Unfortunately, there is no guarantee that the Valley of Boston will perform the specific degree you may need to complete your passport. Luckily...
Read more...
---
Christmas Cheer is Coming Soon!
October 23, 2017 to December 02, 2017
The Valley of Boston hopes that you're ready for some Christmas
cheer
because the Children's Christmas party is almost here!
On December 2, 2017, from 1:00 p.m. until 4:00 p.m. you and your family will be able to kick off the Holiday season with your brethren in the Valley of Boston. This year's Christmas party will have some of your favorite activities from last
year
, like a Children's DJ, holiday games, chair massages for
stressed-out
parents, and of course a...
Read more...
---
Great Wolf Lodge
November 03, 2017 to December 17, 2017
Friday, January 19, 2018, the Valley of Boston Family Life Committee has organized an overnight getaway for our brethren and their families! From January 19 until the morning of January 20, brethren of the Valley of Boston and their guests will be able to enjoy a spectacular time at Great Wolf Lodge in Fitchburg, Massachusetts. Brethren will be able to check in at 3:00 p.m. on Friday and will check out the next morning. The water park and the other amenities of Great Wolf Lodge will...
Read more...