Lodge of Perfection's 14° - February 28
February 14, 2015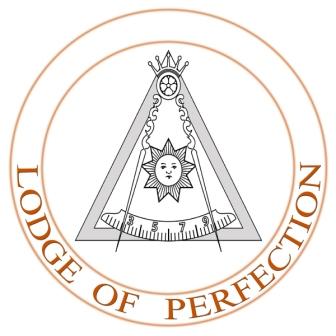 On February 28, Boston Lafayette Lodge of Perfection will be performing the 14°; a degree that has not been shown in the Valley for five years!
This is a special rendezvous where significant others are invited.
The day will open with a continental breakfast at 8:00 a.m., followed by orientation for candidates at 9:15 a.m. The 14° will start promptly at 10:00 a.m. Once the work of the day is complete, those in attendance will have the pleasure of the North Shore Acapella Group and the mentalis…
---
John Stetson - The Mentalist
February 12, 2015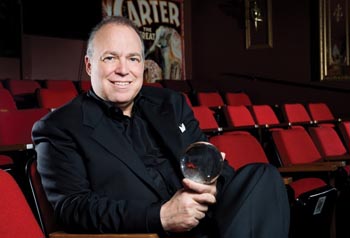 "What do President Bush, President Carter, The King of Sweden, Donald Trump, the New England Patriots and 25 countries have in common?" They have all been entertained and amazed by Jon Stetson! The Stetson Experience is coming to the Valley of Boston on Saturday, February 28, for the 14°. Jon will engage our whole audience, members and ladies alike, in his mastery over the mind.
For the past 25 years, Stetson has been engaging groups and bringing together teams across the globe. He …
---
North Shore A Cappella - February 28
February 10, 2015

The Valley of Boston will play host a very special group after the 14° on Saturday, February 28. Ill∴ David Elsner has reserved the North Shore A Capella Group to perform for the Rite! Members and their ladies will be treated to a group of men that have performed not only around New England, but competed nationally on the TV Show The Sing Off! North Shore is an a cappella group that stylizes in street corner doo wop for the past 30 years. They sing classics from the 1940s to modern…
---
Stay Safe Through the Storms
February 07, 2015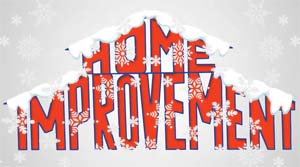 Everyone is definitely sick and tired of all of this snow impeding our daily lives, and it looks like more is on the way! While our sidewalks and driveways are clear of snow (for the time being), there is still a lot to do to protect our homes. From season home owners to first time buyers, we need to make sure we stay vigilant with the upcoming storms, and prepare for whenever this snow decides to melt.
Keep pipes warm. Even if your home is warm, the pipes in the basement, attic, or…
---
The Tyer's Place on Podcast
February 05, 2015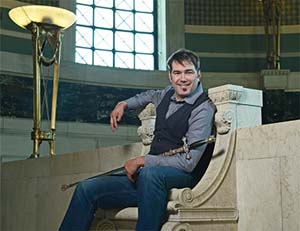 Ever wanted to listen to talk radio on your own time and without commercials? Have you desired to listen to engaging discussions rather than repetitive music while shoveling snow pile after snow pile? If so, then podcasts are the way to go for you!
Podcasts come in many shapes and sizes, but generally follow the same formula. A podcast is an audio series where a person, or group of people, discuss topics relative to the series. These audio files can be streamed from the internet or …
---
Become a "Friend in Every Town"
February 01, 2015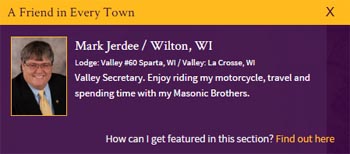 When we took our first steps in Freemasonry, one of the stories we heard from the Past Masters was about the great network of brothers. They would go to any town in any state and find a brother they could connect with immediately. Wherever they were in the world, they could always find a fellow Mason. Supreme Council wants to extend that sentiment to Scottish Rite within the Northern Masonic Jurisdiction!
---
Spring One Day Class
January 16, 2015

Mark your calendars! The Spring One Day Class for the Valley of Boston has been set! On Saturday, March 28, the four bodies will convene at the Grand Lodge Building in Boston, Massachusetts to perform seven degrees for new and veteran members. Have a blue lodge brother that is interested in Scottish Rite
? Make sure
he gets his application in by Friday, March 20. Applications can be found in this article, on the website, and in the Valley of Boston Office in the Grand Lodge Building…
Upcoming Events
Abbott Scholarship is Available
January 01, 2015 to April 01, 2015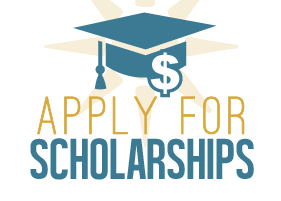 The scholarship season has begun! As your young students apply for college or continue with their higher education, the bills for next year creep closer and closer. Scottish Rite is once again opening up the Abbott Scholarship for you or your children. Named after Leon M. Abbott, Sovereign Grand Commander from 1921 to 1932, this scholarship is open to anyone who meets one of these three criteria:
A Scottish Rite Mason of the Northern Masonic Jurisdiction.
Read more...
---
Signing Up for FEMS
January 10, 2015 to May 02, 2015
As our society continues to progress into the technology filled age, Scottish Rite is taking steps to follow the curve in a variety of ways. The fall of 2012 was met with the introduction of the new website and weekly newsletters to better inform our members about everything happening within the Valley and Scottish Rite.
Read more...
---
Travel Reimbursement
February 26, 2015 to March 01, 2015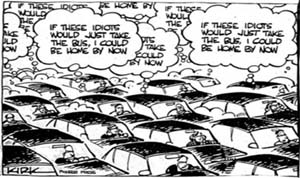 While the snow gods have decided to spare us of any storms this weekend, we must all be wary of the snow that remains from the past month. Plan your travel accordingly to make sure you get into Boston safe and sound. Make sure to grab your travel reimbursement when you arrive in the morning! Parking vouchers are available from the Rainbow Girls of Plymouth Assembly No. 86 when using the Boston Common or Millennium Parking Garages. A five dollar reimbursement is for anyone who takes the...
Read more...