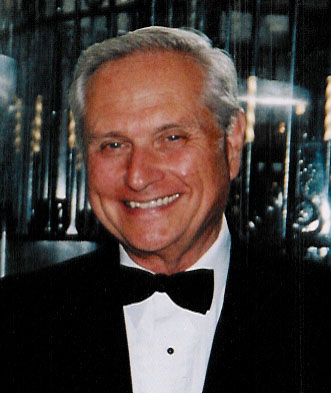 Brother Bill Sohni, 32°, is an active member of our Valley and an even more active Freemason! Bro. Sohni is a tour guide for the Grand Lodge of Massachusetts, recently we had the opportunity to sit down and talk with this dedicated brother!
Born in October of 1942, in New York City, Bro. Sohni had an active childhood. He grew up playing football for the Pop Warner League in his area, where he played the position left end. He has many fond memories of his time playing football, including the fantastic friends he made and the experiences he had, but one memory that sticks out to him is his phenomenal coach. Bro. Sohni says that his coach was a close mentor and friend, who always tried to instill the value of reading. When he was not playing Football, Bro. Sohni was a very active and talented violinist. He began playing at the age of 2, and he began performing publicly when he was in grammar school.
Playing football did not follow Bro. Sohni into his high school career. Instead, he switched sports and began running track during his time in high school in Jamaica, New York. An active student, Bro. Sohni only attended high school in Jamaica for his first three years, while he spent his senior year at Juilliard Prep before graduating in 1961. After completing his high school education, Bro. Sohni enrolled at The Juilliard School as a violinist. Brother Sohni enjoyed his time at Juilliard immensely and had many great experiences while enrolled there. He made special mention of his time playing in the American Symphony Orchestra, under the direction of Leonard Bernstein, while he was a student. After his time at Juilliard Bro. Sohni decided to pursue a career in aviation and spent his years working as an International Corporate Pilot flying private jets. His career has taken him all over the world and has allowed him to attend lodge all across the globe. He made special mention of his time at the Grand Lodge of London, Kilwinning Lodge No. 0 in Scotland, and a lodge in Tel Aviv which he visited many times on his more than 90 trips to Israel.
Brother Sohni joined Blue Lodge Masonry in 1994 when he joined Spicket Lodge No. 85 in Salem, New Hampshire. He had always been interested in masonry, ever since he went into the Grand Lodge of New York's booth at the World's Fair in the 1960's. He finally made the decision to join in the 1990's when he found out a close friend of his was a Freemason and offered to sponsor him. Since joining, Bro. Sohni has become incredibly active. He is affiliated with St. John's Lodge in Newburyport, Charles C. Dame Lodge in Charlestown, Budleigh Lodge in Beverly, and he is in the process of affiliating with Joseph Webb Lodge in Boston. In addition to his New England activities, he is an active mason in New York. He is a member of Joseph Warren Gothic Lodge No. 934 in New York and served as District Deputy of the 7th Manhattan District for the 2010-2012 term.
On top of his Blue Lodge activities, Bro. Sohni is a member of the Valley of Boston and the Valley of the Merrimack, which he joined at a One Day Class in Lowell in 1998. He is also an active Shriner and is a Past President of the Newburyport Shrine Club and Past Shrine Ambassador. In the Valley of Boston, Bro. Sohni is an active member of Princes of Jerusalem, serving as a cast member. He continues coming back to the Valley of Boston because he is fascinated by the Scottish Rite Degrees, and appreciates the high standards that Boston has in performing them. Additionally, he enjoys the group of men he works with and the many family events the Valley does.
In his personal life, Bro. Sohni is happily married to his wife Annette. The pair have four children, who live in Texas and California, along with several grandchildren. He and his wife are avid supporters of the fine arts and are members of the Museum of Fine Arts in Boston and supporters of the Boston Symphony Orchestra and the Tanglewood Summer Camp.
Brother Sohni is an active member of the Valley of Boston and is a man with a whole life of interesting stories to tell. You can find him at almost every degree day in the Valley, or at the meeting of one of his many lodges. Additionally, Brother Sohni can be found in Grand Lodge every Monday, giving tours of the historic building. He is an incredibly friendly brother, and is never afraid to talk to a member, new or old, about masonry or about one of his many trips around the world!